Recipe Of White velvet rabbit cup cake
April 12 this year is Easter. In quarantine, how do we spend Easter at home?
Now, eggs are very precious, so if you decide not to make colored eggs this year, there is still a way to do Easter
The production of eggs. Since eggs are so precious, then we also have Easter white rabbit velvet cake!
While resting at home, make cute rabbit cupcakes with children!
The white velvet cake recipe comes from the master of the cake industry, Rose Levy Beranbaum, and the author of the famous American baking book "Cake Bible."
The cream cheese frosting recipe comes from a well-known book "Sensational Buttercream Decorating" in the decorating industry.
The following amount of cream cheese frosting made almost 7 regular-sized white velvet cupcakes.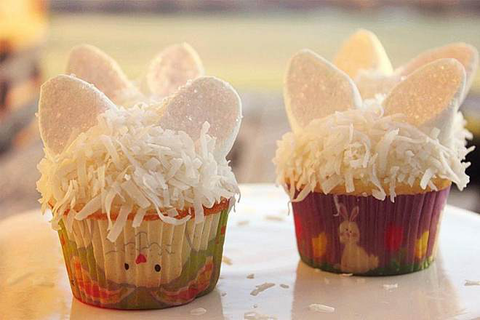 Makes 9
Sweet shredded coconut
Rectangular marshmallow (3 * 2.5 cm size)
Pink decoration sugar sprinkle
Cream cheese material
Cream cheese (room temperature)
Unsalted butter (room temperature)
Salt
Vanilla extract
Powdered sugar (screened)
INSTRUCTIONS
1. Make frosting. Mix cream cheese, butter, and salt until fluffy and smooth. Add vanilla extract, mix well, add sugar in 3 portion
2. Make rabbit ears. Cut the square marshmallow diagonally to make a pair of ears.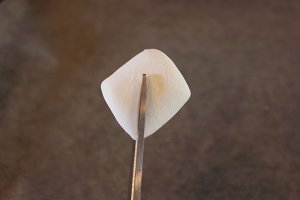 3. Dip the pink sugar granules on the cut surface.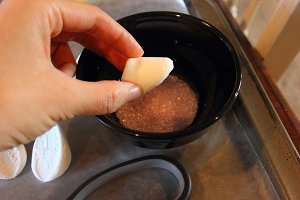 4. Place on baking paper and set aside. No need to cover the plastic wrap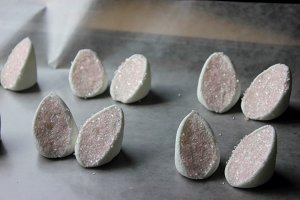 5. Put the frosting in the bag. It is best to put the bag on the cup.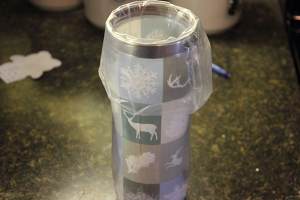 6. Use the round flower mouth to squeeze the frosting onto the cake. It doesn't need to be very fine, because it will be covered by shredded coconut. You can make the middle higher than the sides.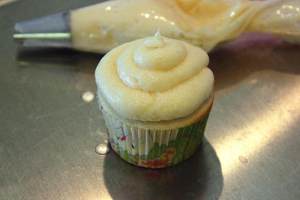 7. Put a pair of ears on it and it will stick. Then sprinkle with shredded coconut and you're done.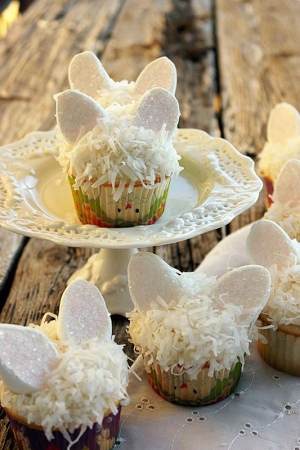 0 comments