Easter table decorations – what colors to use
Easter table decorations combine not only a rich variety of dishes but also a skilful collocation of different tableware which will help you to create the atmosphere of the holiday.
Easter is a bright holiday, which symbolizes the new life and to emphasize this feeling, you should choose warm colours for the decoration of the table.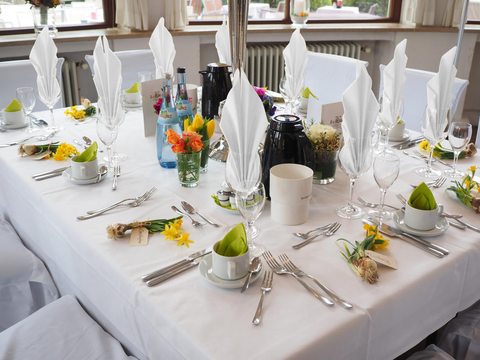 Yellow is a symbol of vitality, joy and light. Green will represent freshness and Nature. Red is the color of love, which symbolizes the infinite love of Jesus to all people. Neutral white color always looks solemn and sophisticated and warm pastel colors, subtle shades of bright colors will add charm to the table setting. All this variety of colors can find its rightful place on the holiday table and the various items that you can use for your Easter table decorations. If you like to use multiple colors, make sure that the colors are in harmony with each other.
2 comments